Teheran divide Mosca e Riyad sul petrolio. Accordo sì, congelamento forse
Commenti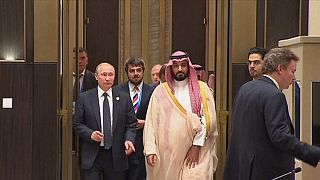 Pronti a tutto (o quasi) per porre un freno alla volatilità dei prezzi del greggio. È la posizione comune di Russia e Arabia Saudita, che dal G20 di Hangzhou, in Cina, fanno sapere di star valutando anche il congelamento della produzione.
Saudi Arabia and Russia sign oil pact, could limit output https://t.co/q1PDPH6Mq6 by @ruby_lian, @p1020 and @Rania_ElGamal in #Hangzhou#G20

— Reuters Business (@ReutersBiz) 5 settembre 2016
Un accordo, diverse interpretazioni
"I dettagli sono in via di definizione – ha fatto sapere il Ministro dell'energia russo Novak -, ma il congelamento della produzione ci sembra lo strumento migliore". PIù cauta la versione saudita, con il Ministro dell'Energia Khalid Al-Falih che, pur parlando di "opzione preferita", puntualizza che il congelamento "non deve necessariamente avvenire oggi" in quanto il mercato "migliora di giorno in giorno".
Oil freeze output is an option but it is not necessary today, Saudi energy minister says https://t.co/FIFJfRUwBOpic.twitter.com/p6FnXvFtZL

— Bloomberg (@business) 5 settembre 2016
Il rebus iraniano
Una proposta simile era naufragata ad aprile, in seguito all'insistenza saudita che anche l'Iran si adeguasse al congelamento. Punto rispetto al quale Putin caldeggia invece l'ipotesi che a Teheran si consenta di proseguire nella produzione, per risollevarsi dopo la recente abolizione delle sanzioni. Nodi che verranno al pettine al vertice informale dell'OPEC in programma ad Algeri a fine settembre.