Nestlé ammette: casi di lavoro forzato tra i nostri fornitori thailandesi
Commenti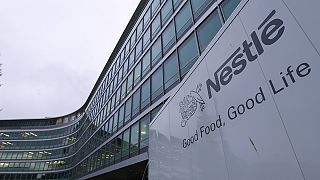 Al termine dell'indagine da lei stessa commissionata dopo i casi mediatici e le cause, Nestlé è stata costretta ad ammettere: nella nostra filiera del pesce in Thailandia si annidano casi di lavoro forzato.
D'altra parte il rapporto di Verité parla chiaro: dalle centinaia di interviste con pescatori, allevatori di gamberi e fornitori del colosso svizzero, la ONG ha ricavato un quadro agghiacciante: misure di sicurezza inesistenti, marinai scomparsi, stipendi da fame e lavoratori stranieri comprati e venduti come schiavi.
Our work with @Nestle & our assessment of their shrimp supply chain in Thailand is featured in the @nytimes: https://t.co/s7k8L7rcdW

— Verite News (@VeriteNews) 24 Novembre 2015
L'ammissione, accompagnata da un piano per migliorare la trasparenza, è stata ben accolta dagli attivisti che si battono contro questi fenomeni. I quali però, chiedono ora a tutti i colossi che si riforniscono in Thailandia di fare pressioni sul governo perché intervenga.