Urne aperte in Grecia per il referendum: tra "Sì" e "No" c'è in gioco l'Europa
Commenti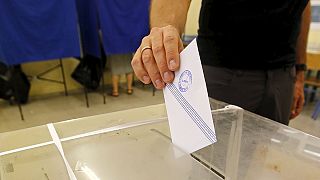 Urne aperte in Grecia per il referendum che potrebbe cambiare il destino di Atene e minare la stabilità politica e monetaria dell'Unione europea. Sono quasi 10 milioni i cittadini chiamati a dire "Sì" o "No"al piano di accordi con i creditori internazionali. Si vota fino alle 19, 18 ora italiana, in 19 mila seggi in tutto il Paese.
La Grecia è divisa: i sondaggi danno alla pari i due schieramenti. Si prevede un'affluenza vicina al 90%, per la validità della consultazione è sufficiente il 40%. Il voto è anche un test per Tspiras.
We have justice on our side. We will succeed. With integrity, boldness and freedom. #Syntagma#OXI#Greferendum#dimopsifisma

— Alexis Tsipras (@tsipras_eu) 3 Luglio 2015
Per il ministro delle Finanze greco Yanis Varoufakis: "Se vincerà il 'No' il primo ministro firmerà un accordo migliore di quello proposto e martedì riapriranno le banche".
What our referendum is about: Ending, at last, the 'extend & pretend' approach to the Greek financial drama: http://t.co/tGSeTfxKem

— Yanis Varoufakis (@yanisvaroufakis) 2 Luglio 2015
Gli istituti di credito per ora restano chiusi, la liquidità è assicurata solo fino a lunedì sera, salvo un intervento della Banca Centrale Europea.