Sulla questione migratoria si divide (ancora una volta) l'UE
Commenti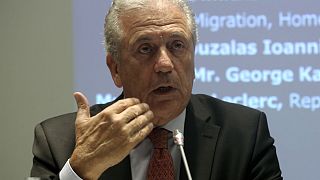 Davanti alle resistenze dei paesi dell'europa del'Est e al fallimento delle politiche migratorie dell'UE, il presidente del Consiglio europeo getta la spugna. Nella lettera destinata ai leader europei in occasione del vertice di giovedì Tusk ha ammesso che "il sistema di ricollocazione per quote obbligatorie dei richiedenti si è dimostrato altamente divisivo e inefficace", generando attriti con il Commissario europeo all'immigrazione Dimitris Avramopoulos: "è inaccettabile quello che afferma il presidente del consiglio europeo – ha affermato martedi da Strasburgo- Temo che il suo linguaggio politico sia divisivo. Il ruolo del presidente del consiglio europeo è quello di garantire l'unità tra gli Stati membri e credo che così facendo il signor Tusk non stia adempiendo ai suoi doveri.
As agreed in the Leaders' Agenda, now is the time to engage more directly on politically sensitive issues of EMU and migration.

To break the deadlocks in the Council of Ministers next year.
To preserve our unity.https://t.co/zoSnT2kbHO

— Donald Tusk (@eucopresident) 12 dicembre 2017
Ma oltre a redistribuire i migranti arrivati sulle coste italiane e greche, l'Ue intrapreso una nuova strategia per arginare gli arrivi provenienti dalla Libia. Sull'esempio dell'Italia, ha cercato chiudere la rotta migratoria attraverso il Mediterraneo centrale aumentando la cooperazione con le autorità libiche, ma senza tener conto della situazione di illegalità che caratterizza il Paese. "Il governo legittimo non ha pieni poteri quind la Libia è un corridoio aperto anzi direi un paradiso per i i trafficanti di esseri umani, ma dare la colpa all'UE non è giusto", ha ribattuto Avramopoulos a imicrofoni di euronews.
EU action in Libya on migration: The aim is to put an end to the trafficking and smuggling business and to protect migrants and refugees. #MigrationEUpic.twitter.com/iaGof1ORpE

— European Commission (@EU_Commission) 12 dicembre 2017
Un recente rapporto della ONG Amnesty international denuncia il comportamento dei governi europei ritenuti consapevolmente complici delle torture e degli abusi sui rifugiati e suoi migranti detenuti in condizioni inumane dalle autorità di immigrazione libiche.
Tortured. Raped. Sold.

Rescued? No.

This is the real face of the horrific EU deal with #Libya → https://t.co/f1wZlQouoXpic.twitter.com/76pnAtwQfi

— AmnestyInternational (@amnesty) 12 dicembre 2017