Alibaba vuole acquistare MoneyGram
Commenti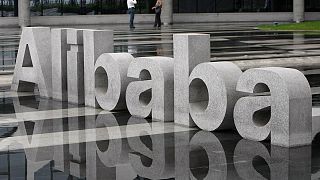 Alibaba vuole acquistare MoneyGram, società statunitense specializzata nel trasferimento di denaro. Ant Financial Services Group, filiale dei servizi finanziari del gruppo cinese, è disposta a pagare 800 milioni di dollari.
We are excited to announce that MoneyGramMe</a> is set to join the <a href="https://twitter.com/AntFinancial">AntFinancial family! https://t.co/2MoNPzNhsN

— Ant Financial (@AntFinancial) January 26, 2017
La transazione dovrebbe concludersi nel secondo semestre del 2017, ma prima occorrerà ottenere l'approvazione dell'autorità di regolamentazione.
Lo scorso 10 gennaio Jack Ma, presidente del colosso cinese del commercio online, aveva incontrato Donald Trump impegnandosi a creare un milione di posti di lavoro negli Stati Uniti in 5 anni.
L'acquisto di MoneyGram, che conta più di 350.000 agenzie in tutto il mondo,
sarebbe il modo per penetrare più facilmente nel mercato statunitense.