La navicella Progress si è distrutta nell'atmosfera
Commenti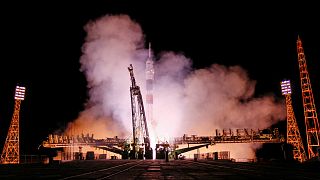 L'agenzia spaziale russa annuncia di aver perso contatto con la navicella-cargo che doveva raggiungere la Stazione Spaziale Internazionale per portare rifornimenti.
Roscosmos precisa che il mezzo, partito dal cosmodromo di Baikonour, in Kazakistan, si è disintegrato nell'atmosfera, 6 minuti dopo il lancio.
Russians confirm loss of Russian cargo craft at altitude of 190 kilometers. State Commission analyzes situation. https://t.co/mZzxaYxR0Fhttps://t.co/lQID9axtM9

— Intl. Space Station (@Space_Station) 1 décembre 2016
Qualcosa è andato storto mentre la navicella era a circa 190 km di altezza, sopra la regione siberiana di Tuva.
Alcuni frammenti in fiamme sarebbero precipitati sull'area, dove testimoni dicono di aver visto una vasta esplosione.
I sei astronauti che sulla ISS aspettavano rifornimenti di acqua, viveri, medicine e combustibili, dispongono comunque di altre scorte e non sono in pericolo.