Brexit, la Banca d'Inghilterra abbassa i tassi e aumenta lo stimolo monetario
Commenti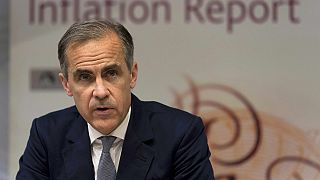 La Banca d'Inghilterra corre ai ripari per sostenere l'economia, dopo che i dati macroeconomici recenti – tra questo l'indice Pmi sui servizi – mostrano segnali di rallentamento.
Il tasso di interesse – fermo dal 2009 – è sttao abbassato dallo 0,5 per cento allo 0,25 per cento.
La misura – già preannunciata dal governatore Mark Carney, ma poi rinviata a sorpresa il 14 luglio – ha lo scopo di fare da stimolo all'economia dopo lo choc della Brexit.
Secondo la Bank of England, l'outlook economico si è significativamente indebolito.
"La crescita del Pil dovrebbe essere del 2,5% più bassa di quanto non fosse stato previsto a maggio. A conti fatti – anche dopo lo stimolo – la disoccupazione dovrebbe salire dal livello attuale del 4,9% a circa il 5,5 per cento nei prossimi due anni", ha detto Carney
Le stime sul Pil sono state tagliate: per il 2017 da 2,3% a 0,8% e per il 2018 da 2,3% a 1,8%. Confermate le previsioni di crescita per il 2016 al 2 per cento.
Ma non è tutto. Il piano acquisto di titoli di Stato è stato portato da 375 a 435 miliardi di sterline.
Inoltre sarà avviato l'acquisto fino a 10 miliardi di sterline di obbligazioni societarie.
MPC vote to cut #BankRate to 0.25% and for a package of measures designed to provide additional monetary stimulus pic.twitter.com/vyqHCgYork

— Bank of England (@bankofengland) 4 agosto 2016
"Questo pacchetto di misure è di dimensioni adeguate, data l'entità della scossa e i dati relativamente limitati. Tutti le misure del pacchetto possono essere aumentate. La banca centrale può abbassare i tassi di finanziamento ed estendere la tipologia di asset che può inserire nel programma di acquisti", ha detto Carney
Dunque, la Banca d'Inghilterra lascia più che aperta la possibilità di dover agire ancora, per esempio con un ulteriore taglio dei tassi su valori prossimi allo zero, come nella zona euro: i timori si chiamano aumento della disoccupazione, crollo della sterlina e aumento dell'inflazione.
4 agosto 2016