Wall Street sospesa al dibattito fra Clinton e Trump. I timori della finanza
Commenti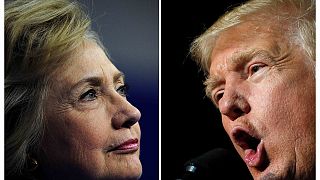 Wall Street trattiene il respiro nel giorno del primo faccia a faccia tra i candidati alle presidenziali di novembre. A riflettere attendismo e preoccupazioni, il rosso di oltre sette decimi di punto con cui la borsa americana ha inaugurato la giornata di contrattazioni.
World stocks get the jitters as U.S. presidential debate looms: https://t.co/oeoY12c3vEpic.twitter.com/knItgpPBRv

— Reuters Business (@ReutersBiz) 26 settembre 2016
Se per il confronto tra Hillary Clinton e Donald Trump alla Hofstra University si attende un'audience da SuperBowl, tra i 90 milioni di spettatori incollati allo schermo, molti saranno quindi gli stessi investitori.
What Wall Street is watching before the first of America's presidential #debateshttps://t.co/pxcpLIrJVHpic.twitter.com/6nNs6b818B

— Bloomberg (@business) 26 settembre 2016
A svegliare una Wall Street, fino a pochi giorni fa relativamente insensibile alla corsa per la Casa Bianca è stata soprattutto la doccia fredda di sondaggi che stimano ormai entro il margine d'errore il vantaggio di Clinton sul suo contendente repubblicano. Politiche protezioniste, tagli alla sanità e possibili ripercussioni sul corso del dollaro i rischi da cui mettono in guardia numerosi analisti, al concretizzarsi della rimonta di Trump.