Twitter in crisi, gli utenti non crescono più. Cambia la "timeline"
Commenti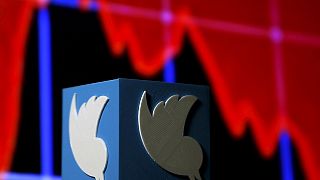 Trecentoventi milioni erano e trecentoventi milioni sono rimasti. Il soggetto sono gli utenti mensili di Twitter, la cui crescita nel quarto trimestre è stata nulla. Non c'è da sorprendersi che in Borsa il titolo del social network sia affondato.
For the first time, Twitter's US users declined pic.twitter.com/2X5vVcIvA9

— zerohedge (@zerohedge) 10 Febbraio 2016
Nonostante entrate in aumento (710,5 milioni di dollari) e una perdita netta in flessione (90,2 milioni), gli analisti sono scettici sul suo futuro e le previsioni di fatturato sotto le attese per il periodo attuale non fanno che alimentare i dubbi.
Speriamo che la nuova timeline (cioè la schermata principale degli utenti), che mostra i tweet più rilevanti invece che i più recenti, riesca ad attirare nuovi adepti.
Starting today you can choose to try our new feature, so you'll never miss important Tweets from people you follow: https://t.co/fS1axkDiUh

— Twitter (@twitter) 10 Febbraio 2016
Altrimenti (come ha scritto qualcuno riferendosi ai cambiamenti in atto) sarà davvero #RIPTwitter. A livello finanziario, però.