Commissione europea: "Chiudere procedura infrazione per il Portogallo"
Commenti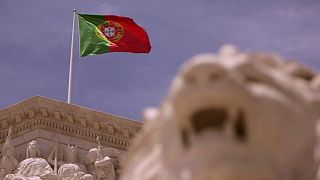 La Commissione europea chiede di chiudere la procedura di infrazione per deficit eccessivo per il Portogallo.
Il Paese infatti ha riportato un deficit sotto il limite del 3% come previsto dai trattati, e secondo le stime rimarrà sotto la soglia del 3% fino al 2019.
Portugal has become the first bailed-out eurozone country to receive a clean bill of health from the EU Commission https://t.co/Zh45WaK4LS

— delcrookes (@hairydel) May 22, 2017
Pierre Moscovici, commissario europeo per gli Affari economici:
"Sulla base delle informazioni disponibili in questa fase e delle rassicurazioni ricevute dal governo portoghese, non ci aspettiamo di mettere a rischio il pagamento del disavanzo.
Petanto la decisione presa dalla Commissione è chiara e unanime. Tutti condividiamo lo stesso punto di vista".
Lisbona, che è riuscita a ribaltare la pessima situazione in cui versava nel luglio scorso, quando rischiava una multa per mancato rispetto degli obiettivi di deficit, ha salutato positivamente l'annuncio che ridarà fiducia negli investitori.
La Commissione ha proposto di chiudere la porcedura di infrazione anche per la Croazia
A questo punto restano solo 3 i Paesi sotto procedura, Francia, Spagna e Grecia. Nel 2011 erano 24.