Colpo di scena Nord Corea-USA, Pyongyang: "Dialogo ma alle giuste condizioni"
Commenti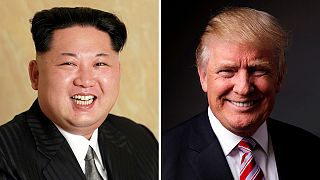 Un'apertura a sorpresa da prendere comunque con le dovute precauzioni. La Corea del Nord si è detta pronta a trattare con gli Stati Uniti ma a certe condizioni. L'apertura al dialogo arriva dall'incaricata agli affari americani del ministero degli esteri di Pyongyang, dopo settimane di fortissima tensione e minacce tra Washington e Kim Jong-un.
#NorthKorea says will have dialogue with #USA under right conditions – Yonhap https://t.co/FU4SF3OzfD#SouthKorea

— DT Next (@dt_next) May 13, 2017
Al momento non è dato sapere se il presidente americano Donald Trump sia disposto o meno a incontrare il leader nordcoreano certo è che dopo la pressione della Cina, e il gioco al rialzo, forse è arrivato il momento della riflessione.
La Corea del Nord si muove a livello diplomatico a 360 gradi, chiedendo agli Stati membri delle Nazioni Unite di non applicare le sanzioni imposte dal Consiglio di sicurezza e criticando gli sforzi degli Stati Uniti per ottenere una più rigorosa applicazione di tali misure. Da anni il Palazzo di Vetro ha adottato importanti misure in risposta ai test atomici e missilistici di Pyongyang. Sanzioni, che negli ultimi mesi, Trump ha chiesto di rafforzare.
Corea Nord non esclude dialogo con Usa https://t.co/fgBbb6d3TA

— ansafoto (@ansafoto) May 13, 2017