UE: domenica vertice sull'elezione di Trump. Ma il Regno Unito rifiuta l'invito
Commenti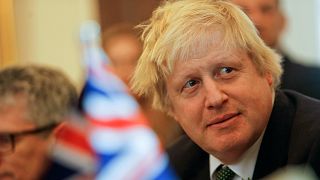 Boris Johnson snobba l'Unione europea. Il ministro degli Esteri britannico ha deciso di declinare l'invito al meeting straordinario dei suoi omologhi convocato per domenica a Bruxelles.
L'incontro verterà sull'elezione di Donald Trump alla presidenza degli Stati Uniti, dopo che il presidente della Commissione europea Juncker aveva espresso giudizi durissimi sul prossimo capo della Casa Bianca.
Per il governo di Londra la nuova amministrazione statunitense può rappresentare una sorta di paracadute per l'economia britannica in vista della Brexit. In realtà Johnson, meno di un anno fa, aveva detto letteralmente che Trump era 'fuori di testa e inadatto a governare' poi aveva aggiunto
: "Vorrei invitarlo a vedere tutta Londra, lo porterei a fare un giro della città. A parte quello non vorrei esporre i londinesi al rischio, non necessario, di un incontro con Donald Trump".
Ma poche ore dopo l'annuncio ufficiale arrivato da Washington Johnson, tramite Twitter, è saltato sul carro del vincitore.
Just spoken to US VP-elect mike_pence</a>. We agreed on importance of the special relationship & need to tackle global challenges together</p>&mdash; Boris Johnson (BorisJohnson) November 10, 2016
Anche la premier britannica Theresa May, favorevole all'uscita del Regno Unito dall'Europa, aveva telefonato a Trump per chiarire che il suo governo è pronto a portare avanti le relazioni speciali tra i due Paesi posti sulle due sponde dell'Atlantico.
Il clima a Bruxelles, invece, resta di assoluta incertezza e la riunione di domenica sarà la prima occasione per fare il punto sui possibili scenari che si prospettano con la presidenza Trump.