Bruxelles: la procura federale lancia un appello per "l'uomo con il cappello"
Commenti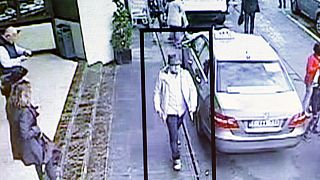 La procura federale belga è alla ricerca di testimoni nella caccia al terzo terrorista dell'aeroporto di Zaventem. Un appello alla popolazione nazionale e internazionale è stato lanciato nell'ambito dell'inchiesta sugli attacchi che il 22 marzo a Bruxelles hanno fatto 32 morti. La polizia ha messo a disposizione numeri di telefono ed email per le segnalazioni.
"Questo appello riguarda il ribattezzato "uomo col cappello", ha spiegato il portavoce della Procura federale belga, Thierry Werts.
Terrorism – VIDEO – Route of the 3d offender of the attack in Brussels Airporthttps://t.co/ggF9one7uGpic.twitter.com/h7T8W9xdOh

— Avis de recherche (@police_temoin) 7 aprile 2016
Un nuovo video sorveglianza diffuso dalla polizia lo mostra allontanarsi dallo scalo di Bruxelles dopo gli attacchi e dirigersi a piedi nel comune di Zaventem. Nel frattempo, l'uomo si libera della giacca chiara anch'essa ricercata dagli inquirenti per gli indizi che potrebbe contenere.
#Terrorisme – VIDEO –
Parcours du 3ème auteur de l'attentat de Brussels Airport – Zaventem.https://t.co/ggF9one7uGpic.twitter.com/LRGWiVBhVi

— Avis de recherche (@police_temoin) 7 aprile 2016
Grazie ai video-sorveglianza è stato possibile ricostruire il suo percorso verso Bruxelles. Le tracce dell'uomo con il cappello si perdono alle 9,50 a rue du Noyer, pochi minuti a piedi dal quartiere delle istituzioni europee.