Cina: scoppia incendio in impianto di stoccaggio, 500 pompieri per spegnerlo
Commenti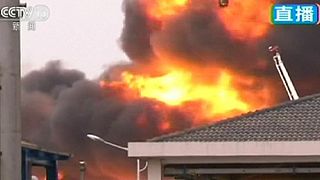 Almeno novanta mezzi e cinquecento vigili del fuoco impegnati per spegnere un incendio in un impianto di stoccaggio di materiali chimici, scoppiato nella provincia orientale di Jiangsu in Cina. I media hanno riferito di un'esplosione alle 9.40 di venerdì, ora locale, quando in Italia era primo pomeriggio. Secondo le autorità non ci sono state vittime.
La Cina ha cercato di migliorare i suoi standard di sicurezza in presenza di sostanze chimiche, dopo il disastro dell'agosto scorso al porto di Tianjin, nel quale morirono 165 persone
China has vowed to improve industrial safety standards after chemical blasts in the Chinese port city of Tianjin last August killed 165 people.