Tokyo 2020: Endo nominato Ministro delle Olimpiadi
Commenti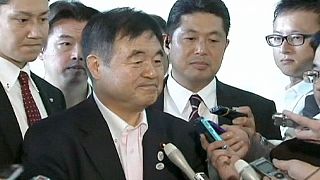 Il Giappone fa le cose in grande. Toshiaki Endo è stato nominato Ministro delle Olimpiadi, in un posto creato ad hoc in vista dei Giochi a cinque cerchi del 2020, che si terranno nel Paese del Sol Levante.
Toshiaki Endo to be named Olympics minister on Thursday: sources http://t.co/OSUZYWfx6E

— The Japan Times (@japantimes) 24 Giugno 2015
"Sarà un evento di livello globale, di grande importanza per il Giappone – ha detto Endo -. Sarà mia responsabilità assicurare la massima professionalità per raggiungere l'obiettivo".
Endo, avvocato 65enne con esperienze nella politica dello sport e già vice ministro dell'Educazione, ha un passato da giocatore di rugby. Il Giappone ospiterà le Olimpiadi estive per la seconda volta, dopo l'edizione del 1964.