Brexit: prima fase conclusa e adesso?
Commenti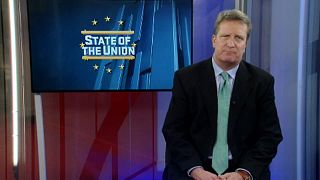 Salve e benvenuti su State of the Union da Stefan Grobe.
Il referendum britannico sulla possibilità di lasciare l'Unione Europea ha avuto luogo 18 mesi fa.
Non è successo molto da allora, almeno fino a venerdì.
Dopo una settimana di montagne russe, Londra e Bruxelles hanno raggiunto un accordo che consentirà a entrambe le parti di iniziare la prossima fase dei negoziati.
Questo non è l'ultimo accordo sul divorzio, ma le cose si stanno finalmente muovendo. L'accordo è so soprattutto una vittoria personale per il primo ministro Theresa May.
Nonostante i dubbi sulla resistenza politica di Theresa May e sulla sua capacità di negoziare. Oggi bisogna riconoscere che è riuscita a fare qualcosa.
Ma la novità è che per la prima volta la classe politica a Londra si è finalmente resa conto che un divorzio è difficile da mandare avanti e che c'è un prezzo da pagare.