Ricerca: ERC Advanced Grant a scienziato fisico ICTP Trieste
Commenti
Di ANSA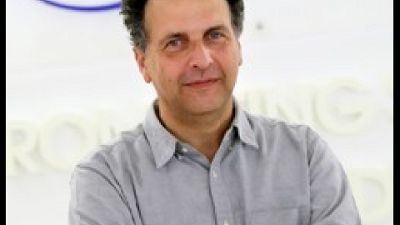 (ANSA) – TRIESTE, 06 MAG – Il fisico della materia condensata
del Centro Internazionale di Fisica Teorica – ICTP di Trieste
Rosario Fazio ha ricevuto un ERC Advanced Grant, prestigioso
finanziamento assegnato dallo European Research Council (ERC),
per sostenere le sue ricerche sulla informazione quantistica e
sulla dinamica quantistica. Il grant è stato assegnato per il
progetto "UnRAVElling the dynamics of many-body open systems:
Collective dynamics of quantum trajectories", o RAVE, e
indagherà le complessità e i fenomeni collettivi che emergono
nei sistemi quantistici aperti, una ricerca che viene giudicata
vitale per il successo dello sviluppo di tecnologie
quantistiche. Fazio è uno dei 253 scienziati che quest'anno hanno ricevuto
un ERC Advanced Grant su 1.735 che hanno presentato domanda, e
prevede che il suo progetto avrà un impatto in diversi ambiti:
dalla materia condensata
alla fisica statistica, dall'informazione quantistica alla
termodinamica stocastica. Questo di Fazio è il quarto finanziamento erogato a favore di
altrettanti ricercatori dell'ICTP nel 2022, che contribuiranno
con milioni di euro a ricerche d'avanguardia. A marzo, Ali
Hassanali, della sezione Condensed Matter and Statistical
Physics dell'ICTP, ha ricevuto un ERC Consolidator Grant per la
ricerca sulla fluorescenza nei materiali biologici: Joan Elias
Miró, fisico nella sezione High Energy, Cosmology and
Astroparticle Physics, ha ricevuto un ERC Starting Grant per un
progetto sul Modello Standard e estensioni ancora inesplorate
della teoria. (ANSA).
euronews pubblica le notizie d'ansa ma non interviene sui contenuti degli articoli messi in rete. Gli articoli sono disponibili su euronews.net per un periodo limitato.