Migranti: Ocean Viking ne soccorre 44 al largo della Libia
Commenti
Di ANSA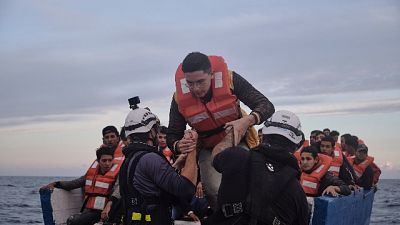 (ANSA) – ROMA, 02 NOV – Nella notte la Ocean Viking ha
soccorso 44 migranti su un'imbarcazione alla deriva al largo
delle coste libiche. Tra di loro 4 donne e 5 minori. "I
sopravvissuti sono assistiti a bordo dal team di Ifrc
(International Federation of Red Cross and Red Crescent
Societies)", fa sapere la ong Sos Mediterranee. (ANSA).
euronews pubblica le notizie d'ansa ma non interviene sui contenuti degli articoli messi in rete. Gli articoli sono disponibili su euronews.net per un periodo limitato.