Zanetti nella Hall of Fame mondiale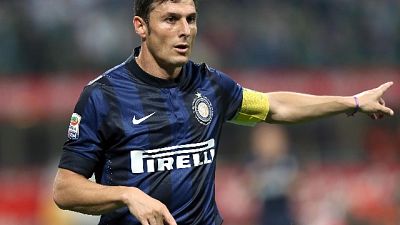 (ANSA) – MILANO, 13 NOV – Javier Zanetti nella Hall of Fame
del Calcio internazionale. Il vice presidente dell'Inter è stato
premiato oggi, insieme ad altri campioni e allenatori del
passato, col premio del Salon de la Fama di Pachuca. "Il
riconoscimento – scrive l'Inter sul proprio sito – è stato
conferito dopo una votazione tenutasi ad aprile a Madrid alla
quale hanno partecipato giornalisti provenienti da 35 paesi".
euronews pubblica le notizie d'ansa ma non interviene sui contenuti degli articoli messi in rete. Gli articoli sono disponibili su euronews.net per un periodo limitato.