WGC, McIlroy come Woods e Johnson
Commenti
Di ANSA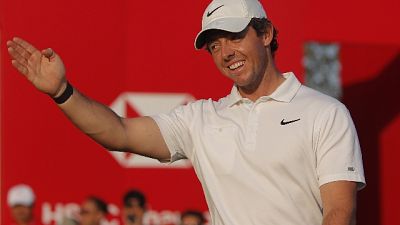 (ANSA) – ROMA, 03 NOV – Come Tiger Woods e Dustin Johnson. Rory
McIlroy vince il WGC-HSBC Champions e diventa il terzo giocatore
nella storia del golf a imporsi in tre diversi tornei del World
Golf Championship, il mini-circuito mondiale. Dopo quelli 2014
(Bridgestone Invitational) e 2015 (Cadillac Match Play) il
nordirlandese ha calato il tris con un successo al fotofinish,
arrivato in Cina alla prima buca di spareggio. A Shanghai il
30enne di Holywood ha respinto l'assalto di Xander Schauffele
superandolo con un birdie al play-off. Periodo d'oro per
McIlroy, al quarto trionfo stagionale per un 2019 da
incorniciare dove s'è laureato campione della FedEx Cup e PGA
Player of the year. Sul percorso del Sheshan International Golf
Club con 269 (-19) il nordirlandese ha chiuso una settimana
perfetta grazie a un week-end impeccabile caratterizzato da due
prove bogey-free. In Cina 22/o posto (281, -7) per Francesco
Molinari, 49/o (289, +1) per Andrea Pavan.
euronews pubblica le notizie d'ansa ma non interviene sui contenuti degli articoli messi in rete. Gli articoli sono disponibili su euronews.net per un periodo limitato.