Golf: Open Italia, domani parlano i big
Commenti
Di ANSA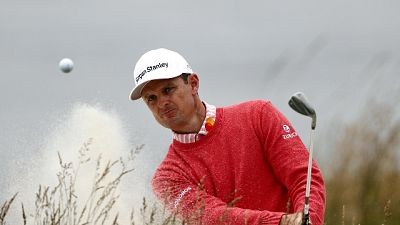 (ANSA) – ROMA, 08 OTT – La Rolex Pro-Am e poi la "The 3rd
Junior Road to The 2022 Ryder Cup". Ma non solo. Il 76° Open
d'Italia (10-13 ottobre) si aprirà domani all'Olgiata Golf Club
di Roma con le conferenze dei big. I primi a parlare (ore 10) saranno Andrea Pavan, Renato
Paratore e Guido Migliozzi, tra gli azzurri più attesi.
Poi toccherà a Justin Rose (10:30), ex numero 1 mondiale (ora al
quinto posto nel world ranking) e campione olimpico a Rio de
Janeiro 2016. Mentre alle 10:45 sarà il turno di Francesco Molinari, eroe di
casa e tra i 10 Major Champion nel field del torneo. Alle 11:30
spetterà a Shane Lowry, vincitore dell'ultimo Open Championship
(il torneo del Grande Slam più antico del golf, con prima
edizione nel 1860), a chiudere la contesa in sala stampa. Con la
parola che poi passerà solo al campo.
euronews pubblica le notizie d'ansa ma non interviene sui contenuti degli articoli messi in rete. Gli articoli sono disponibili su euronews.net per un periodo limitato.