Giro: Save The Children charity partner
Commenti
Di ANSA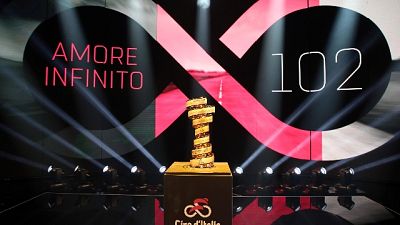 (ANSA) – MILANO, 30 APR – Save The Children sarà il charity
partner della 102ma edizione del Giro d'Italia, Tiziano Ferro
sarà invece testimonial della speciale partnership nata per dire
insieme ''stop alla guerra sui bambini''. ''È inaccettabile – le
parole del cantante, già ambasciatore della associazione
umanitaria che compie 100 anni – che oltre 420 milioni di
bambini siano costretti a vivere sotto la minaccia delle bombe,
dei cecchini, delle bande armate. Bambini a cui ogni giorno
viene negata l'infanzia e i gesti e le emozioni più semplici che
ciascuno di noi ha provato quando era piccolo. La paura della
prima pedalata in bicicletta senza rotelle e poi l'emozione di
vedere che un po' alla volta la bicicletta prende velocità.
Anche le prime cadute e qualche ferita. Invece per tutti quei
bambini le ferite e le paure sono altre e per loro anche il
semplice gesto di salire su una bicicletta è un sogno''. A Save
The Children verrà dedicata la Maglia Speciale della Grande
Partenza del Giro d'Italia, al via l'11 maggio.
euronews pubblica le notizie d'ansa ma non interviene sui contenuti degli articoli messi in rete. Gli articoli sono disponibili su euronews.net per un periodo limitato.