Golf: Chimenti, Molinari grande campione
Commenti
Di ANSA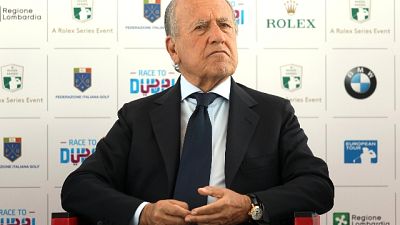 (ANSA) – ROMA, 19 DIC – "L'Italia non era preparata a un
campione così". Franco Chimenti, vicepresidente vicario del Coni
e numero 1 della Federgolf, al Salone delle armi celebra i
successi 2018 di Francesco Molinari, premiato con il Collare
d'Oro al merito sportivo. "Spero – ha sottolineato Chimenti – che le perplessità verso la Ryder Cup 2022, un evento storico
per il Paese, scompaiano. 'Chicco' è un campione meraviglioso,
che è stato celebrato ovunque e che in Inghilterra è stato
appena nominato 'World Sport of the year'".
euronews pubblica le notizie d'ansa ma non interviene sui contenuti degli articoli messi in rete. Gli articoli sono disponibili su euronews.net per un periodo limitato.