Eurotour, Sharma miglior debuttante 2018
Commenti
Di ANSA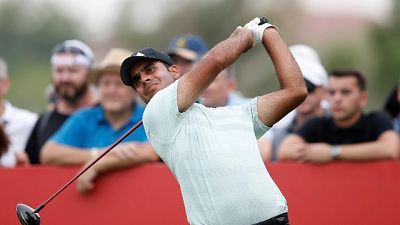 (ANSA) – ROMA, 20 NOV – Shubhankar Sharma è il miglior
debuttante 2018 sull'European Tour. Il player indiano succede a
Jon Rahm, vincitore nel 2017. "Sono davvero felice – la gioia
del 22enne di Jammu -, al settimo cielo. Solamente una volta
nella vita capita di poter conquistare un riconoscimento
importante ottenuto in carriera da tante leggende del golf
mondiale. Ce l'ho fatta!". Sharma ha iniziato la stagione con un
piazzamento Top 10 nell'USB Hong Kong Open e due settimane più
tardi ha ottenuto la 1/a vittoria in carriera sul massimo
circuito europeo trionfando nel Joburg Open (Sudafrica), per poi
calare il bis al Maybank Championship. Una doppietta che gli ha
permesso di debuttare nel WGC-Mexico Championship (torneo del
World Golf Championship secondo, per importanza, solo ai major).
Poi ha chiuso la stagione al 28/o posto nella Race to Dubai
vinta da Francesco Molinari. Abbastanza per aggiudicarsi lo
scettro di "rookie" of the year, come Sir Nick Faldo, Brooks
Koepka e Jon Rahm e tanti altri.
euronews pubblica le notizie d'ansa ma non interviene sui contenuti degli articoli messi in rete. Gli articoli sono disponibili su euronews.net per un periodo limitato.