Popoli, audio originali processo Mandela
Commenti
Di ANSA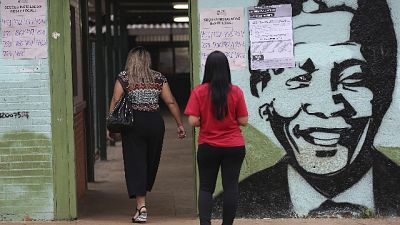 (ANSA) – FIRENZE, 4 NOV – Gli audio originali del processo a
Nelson Mandela (1918-2013), avvenuto tra il 1963 e 1964, si
potranno ascoltare nel documentario 'The State Against Mandela
and The others' di Nicolas Champeaux e Gilles Porte proiettato
in prima italiana stasera alla 59/a edizione del Festival dei
Popoli a Firenze. Il documentario rievoca in 100 minuti le fasi
cruciali del dibattimento processuale attraverso le vere voci
dei protagonisti, impreziosite da sequenze di animazione molto
coinvolgenti. "Sequenze – ha spiegato il regista Nicolas
Champeaux – che sono anche integrate dai commenti dei
protagonisti ancora in vita di questo importante capitolo nella
storia dei diritti umani. Il documentario e la ricostruzione
delle voci sono stati possibili grazie ad un'importante tecnica
che ha recuperato le registrazioni del processo per una durata
complessiva di 256 ore e che sono tornate disponibili dal 2016".
euronews pubblica le notizie d'ansa ma non interviene sui contenuti degli articoli messi in rete. Gli articoli sono disponibili su euronews.net per un periodo limitato.