Golf, WGC, Finau tenta la fuga
Commenti
Di ANSA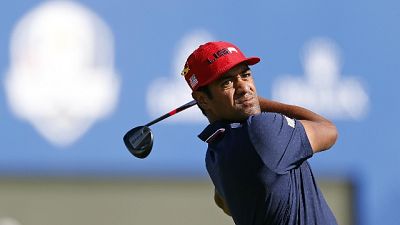 (ANSA) – ROMA, 26 OTT – Nel WGC-HSBC Champions Tony Finau
guadagna la leadership e tenta la fuga. Patrick Reed prova a
resistere e Tommy Fleetwood e Justin Rose s'inseriscono e
sognano il colpo grosso. Nel torneo e nella corsa alla Race to
Dubai il primo, nella leadership mondiale il secondo. Mentre
Francesco Molinari delude ancora e con lui pure Koepka e
Johnson, rispettivamente n.1 e 2 del world ranking. Show e
sorprese a Shanghai, tra sorpassi e crolli. Con Finau, tra i
migliori prospetti statunitensi, che in Cina con 133 (-11) a
metà gara vanta 3 colpi di vantaggio su Reed, Fleetwood e Rose
(tutti 2/i con 136, -8). L'Italgolf sorride con Andrea Pavan.
L'azzurro, al debutto nel World Golf Championship (il mini
circuito mondiale), è 25/o (143, -1). Ritmo lento per Koepka,
40/o (146, +2)che rischia di perdere la leadership mondiale.
Molinari continua a faticare. Il piemontese è solo 67/o (151,
+7) in un torneo che potrebbe compromettergli il 1/o posto nella
Race to Dubai 2018.
euronews pubblica le notizie d'ansa ma non interviene sui contenuti degli articoli messi in rete. Gli articoli sono disponibili su euronews.net per un periodo limitato.