Calcio, progetto Sant'Anna per gare Uefa
Commenti
Di ANSA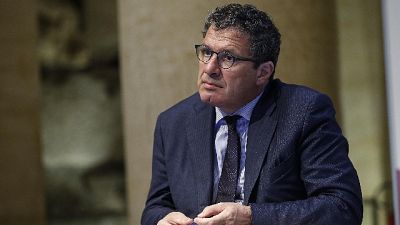 (ANSA) – PISA, 23 OTT – Si chiama Tackle ed è l'acronimo di
Teaming up for a conscious kick for the Legacy of Environment,
il progetto della Scuola Superiore Sant'Anna di Pisa, al quale
partecipano Uefa e altri 7 partner, per migliorare la gestione
ambientale delle partite di calcio e la sensibilità ambientale
delle componenti coinvolte (club, federazioni, fornitori e
tifosi). In vista degli Europei 2020, che si svolgeranno in 12
città europee, il progetto svilupperà linee guida sulla gestione
ambientale, da testare in alcuni stadi che ospiteranno le
partite. "La gestione ambientale dei grandi eventi -dicono Marco
Frey e Fabio Iraldo, docenti della Scuola Sant'Anna- è un tema
molto attuale, il nostro gruppo ha già supportato i comitati
organizzatori di grandi eventi come i Giochi invernali di Torino
2006 o Expo Milano 2015. Tuttavia la gestione ambientale
applicata alle partite di calcio è una novità anche per noi e ci
aspettiamo di poter contribuire con i risultati del progetto al
miglioramento ambientale di questi eventi".
euronews pubblica le notizie d'ansa ma non interviene sui contenuti degli articoli messi in rete. Gli articoli sono disponibili su euronews.net per un periodo limitato.