Juve conia gettone digitale per tifosi
Commenti
Di ANSA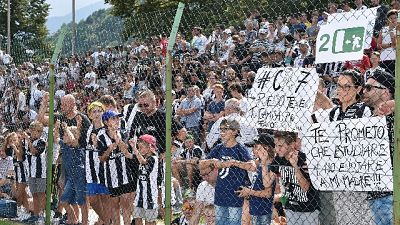 (ANSA) – TORINO, 24 SET – Nasce la criptovaluta del tifoso
juventino. Il club bianconero ha infatti siglato una
"partnership globale e pluriennale" con la piattaforma di
blockchain Socio.com. che crea l''Official Fan Token'
bianconero, "un gettone che può essere scambiato sulla
piattaforma mobile dai tifosi in tutto il mondo e usato per
interagire con il club attraverso polls e votazioni. "Come club – spiega Giorgio Ricci, Co-Chief Revenue Officer, Head of Global
Partnerships and Corporate Revenues di Juventus – siamo sempre
molto attenti e pro-attivi verso nuove tecnologie e innovazione.
Insieme a Socios.com abbiamo intenzione di offrire nuove
opportunità alla nostra fan base nel mondo di interagire in modo
innovativo con la loro squadra preferita". I tifosi potranno
acquistare i Fan Tokens attraverso un innovativo programma, il
Fan Token Offering (FTO). La criptovaluta bianconera sarà
disponibile solo su Socios.com (nella prima parte del 2019) e
sarà scambiabile con il Token nativo della piattaforma, $CHZ".
euronews pubblica le notizie d'ansa ma non interviene sui contenuti degli articoli messi in rete. Gli articoli sono disponibili su euronews.net per un periodo limitato.