L'Arabia Saudita dice addio alla grande moschea di Bruxelles
Commenti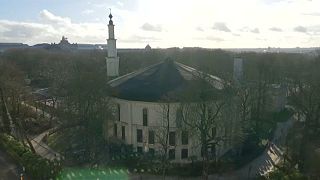 La grande moschea di Bruxelles torna in mano al Belgio. Il governo federale ha raggiunto martedi un accordo con l' Arabia Saudita, che ha accettato di abbandonarne la gestione dopo che il parlamento ne aveva constatato influenza salafita e aveva raccomandato di trasferirne il controllo alla comunità musulmana locale. "Se c'è una prova per capire l'orientamento della moschea sono i sermoni che qui vengono predicati", smentisce un fedele. "Basta tradurli per accorgersi che non c'è nulla che assomigli a discorsi che incitano al terrorismo".
Ad ogni modo d'ora in avanti sarà l'esecutivo dei musilmani belgi a nominare gli imam e a dirigere le attività della moschea, ceduta in passato a Riad in cambio di prezzi favorevoli sul petrolio.
Secondo Khalid Hajji, presidente del Brussels Forum of Wisdom and World Peace "Le moschee devono cambaire il discorso religioso predicato in Belgio e in Europa. Quella dell'Arabia Saudita è dunque una decisione ben ponderata che si inserisce in un contesto di apertura che il Paese sta vivendo".
La decisione di Riad indica la disponibilità del regno saudita a promuovere l'Islam moderato, uno degli obiettivi del principe ereditario Mohammed bin Salman che intende modernizzare il Paese e ridurre la sua dipendenza dal petrolio.