Enisa, verso una super agenzia Ue per la cybersicurezza
Commenti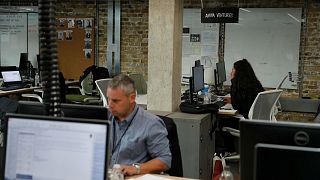 Nel solo 2016 l'Unione europea ha subito più di 4 mila cyberattacchi, e l'80 per cento delle imprese europee ha avuto almeno un incidente legato alla cybersicurezza. Sono le cifre che hanno spinto la Commissione europea a proporre una completa riforma di Enisa, l'agenzia per la cybersicurezza con sede ad Atene.
Mariya Gabriel, commissaria all'economia e società digitale, spiega: "Oggi possono essere colpite le nostre economie, la nostra vita privata, le nostre democrazie. È per questo che è importante fare passi concreti per avere un approccio comune, una migliore coordinazione per rafforzare la fiducia dei cittadini, delle industrie e degli Stati membri".
Together we are stronger and more resilient. We presented an ambitious EU #cybersecurity strategy aiming to protect citizens, business & MS. pic.twitter.com/3VdtVqFHKH

— Mariya Gabriel (@GabrielMariya) 19 settembre 2017
La strategia sulla cybersicurezza presentata dalla Commissione europea
La proposta è stata presentata da Jean-Claude Juncker nel suo discorso sullo stato dell'Unione la settimana scorsa. Se sarà approvata dagli Stati membri e dagli eurodeputati Enisa sarà investita di un ruolo centrale, visto con favore dal sottosegretario greco alle telecomunicazioni Vassilis Maglaras: "I problemi che sorgeranno in futuro per la sicurezza delle reti – ha detto Maglaras – minacceranno non solo le macchine ma anche le persone. Perciò Enisa diventerà l'organizzazione più importante in quanto responsabile della creazione del sistema di difesa europeo".
A questo scopo Enisa vedrà il suo budget raddoppiato con un conseguente potenziamento degli effettivi.