Londra fuori dalla UE? Tutti i pro i contro, dalla politica all'economia
Commenti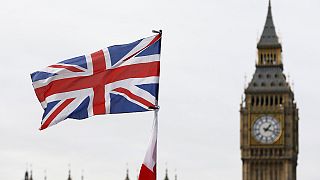 Cosa succederebbe se il Regno Unito decidesse di uscire dall'Unione Europea? Quali sarebbero gli impatti su mercati, politica, lavoro e vita quotidiana?
The Network questa settimana si interroga sui possibili impatti economici-finanziari in Europa e nel Regno Unito, sui rapporti politico-diplomatici. Londra resterebbe ancora il centro finanziario d'Europa?
Ospiti di Chris Burns in questa puntata: David Campbell Bannerman conservatore britannico, ex presidente UKIP, autore di "Time to Jump"; Adrian Trip CEO di European Business Awards; Jo Leinen eurodeputato socialista tedesco, membro del gruppo Spinelli organizzazione pro-federalista.