L'addio alla Bond Girl: è morta l'attrice Diana Rigg
Commenti
Di Euronews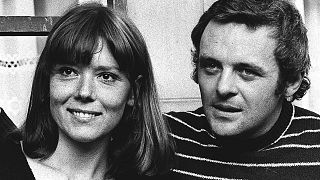 Se n'è andata un'altra Bond Girl: l'attrice britannica Diana Rigg è morta all'età di 82 anni. A marzo le era stato diagnosticato un cancro. La Rigg era conosciuta per i ruoli sul palcoscenico, sul piccolo e grande schermo, tra cui proprio quello nei panni della contessa Teresa di Vicenzo, o Tracey Bond, moglie di James Bond nel film " 007 al servizio segreto di sua Maestà" (1969). 
L'attrice era nota anche per aver interpretato Emma Peel nella serie tv Agente Speciale. Più recentemente era stata Lady Olenna nel Trono di Spade, il ssuccesso di HBO. 
Nel giugno 1994 Rigg ha ricevuto il titolo di Dame Commander of the Order of the British Empire (DBE) dalla regina Elisabetta II per i suoi innumerevoli contributi teatrali e cinematografici.