L'attore Crowe e l'asta per pagarsi il divorzio
Commenti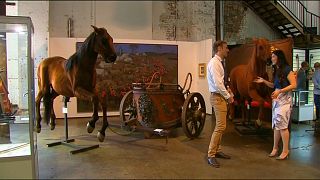 Russell Crowe ha finito i soldi. Il celebre attore di origini neozelandesi si è inventato un modo insolito per riuscire a pagare le spese del divorzio dalla moglie Danielle Spencer: organizzare un'asta per mettere in venidita oggetti personali e cimeli cinematografici raccolti in un'intera carriera. 
Si perchè di strada ne ha fatta Crowe, dalle soap operas all'interpretazione da Oscar del Gladiatore di Ridley Scott.
Visibilmente ingrassato, barba incolta si rivolge al pubblico in sala: vi state almeno divertendo?
Anche il titolo dell'asta è una provocazione The Art of Divorce, ovvro l'arte di divorziare, si è tenuta il 7 aprile da Sotheby's Australia. Non una data a caso: ma il giorno del suo compleanno e l'anniversario delle nozze dell'attore. 
La Crowe-mania ha fruttato 3 milioni di dollari americani, con soddisfazione dell'attore che è riuscito a sbarazzarsi quasi di tutto: dal carro romano alla corazza del Gladiatore (stimato a 10mila venduta a 65mila), fino alle chitarre e ai gioielli regalati dalla moglie, e forse anche di un pezzo di vita.