Trump-Wolff, polemica sul libro scandalo
Commenti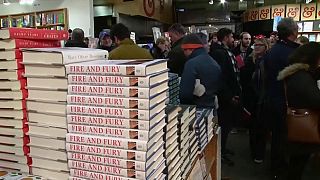 Le rivelazioni contenute in 'Fire and fury', il libro di Michael Wolff sul primo anno di presidenza di Donald Trump, potrebbere avere effetti devastanti sul **Russiagate **e sulle elezioni di medio termine in programma a fine anno. Giovedì il presidente abbia smentito in un tweet di avere mai parlato con l'autore del libro o di avegli consentito l'accesso alla Casa Bianca, ma Wolff ha confermato la sua versione ai microfoni della Nbc.
"Certo che gli ho parlato - ha detto Wolff - Non so se abbia capito capito che si trattava di un'intervista, ma non era certamente una conversazione 'off the record'. Ho passato almeno** tre ore assieme a Trump **nel corso della campagna elettorale e alla Casa Bianca".
Durante l'intervista alla Nbc Wolff ha confermato anche i dubbi espressi dalle persone più vicine a Trump sulle sue effettive capacità di rivestire l'incarico di presidente. "Il 100% delle persone che lo circondano - ha detto Wolff - l'ha descritto allo stesso modo. dicono tutti che è come un bambino. Intendono dire che ha bisogno di gratificazione immediata. Tutto ruota intorno a lui".
Trump ha provato a fermare la pubblicazione del libro minacciando una causa per diffamazione. La diffida però ha avuto l'effetto contrario: il volume è già in vendita e** in poche ore e volato in testa alla classifica di Amazon**.