"Fire and Fury", esce il libro bomba su Trump
Commenti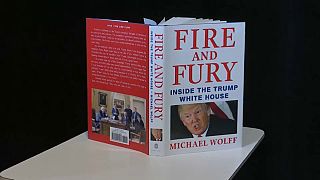 Donald Trump ha tentato, invano, di impedire l'uscita di "Fire and Fury", il libro di Michael Wolff che contiene accuse e rivelazioni imbarazzanti sul tycoon e la sua famiglia, rilasciate dall'ex stratega alla Casa Bianca Steve Bannon.
Gli avvocati di Trump hanno inviato una lettera di diffida a Bannon e chiesto all'autore e all'editore di bloccare subito "qualsiasi ulteriore pubblicazione, distribuzione e diffusione" del libro, senza ottenere il risultato sperato. Il libro esce oggi, in anticipo di quattro giorni rispetto alla data prevista, complice la "domanda senza precedenti", come ha spiegato l'editore Henry Holt.
"Eccoci. Potete comprarlo (e leggerlo) domani. Grazie, signor presidente", ha twittato giovedì l'autore, il giornalista Michael Wolff.
La reazione di Bannon al terremoto scatenato dalle anticipazioni pubblicate dai giornali è stata quella di smorzare i toni. Poche ore fa ha definito Trump un "grande uomo". Ma il tycoon non vuole più saperne: "Con lui non parlo", ha ribadito. 
In "Fire and Fury" Steve Bannon rilancia il Russiagate definendo "sovversivo" e "antipatriottico" l'incontro alla Trump Tower tra il figlio del tycoon, Don Junior, e un gruppo di russi, inclusa un'avvocatessa, durante la campagna elettorale. Trump si è detto "disgustato".