Germania: l'arte dei graffiti come mezzo per cancellare l'orrore del nazismo
Commenti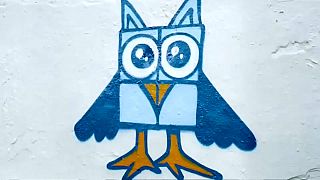 Stanchi di vedere svastiche disegnate sui muri, nei parco giochi e sui palazzi di Berlino, un gruppo di graffittari ha deciso di trasformare questo simbolo nazista in arte.
In Spring 2016, HEIMATBerlin</a> encouraged artists to <a href="https://twitter.com/hashtag/paintback?src=hash">#paintback</a> and turn messages of hate into messages of joy. [Grand Prix for Design] <a href="https://t.co/Mj85WqVL7A">pic.twitter.com/Mj85WqVL7A</a></p>— eurobest (eurobest) 16 agosto 2017
Ibo Omari, proprietario di un negozio specializzato nella street art, incoraggia i giovani writers – come Philip – a esprimere il proprio talento, coprendo le svastiche con fiori, macchine, animali.
#PaintBack macht aus Hakenkreuzen bunte Graffitis. Bei jetzt</a> erzählt Ibo Omari von seiner Idee: <a href="https://t.co/TEN8xCnCCQ">https://t.co/TEN8xCnCCQ</a> <a href="https://t.co/nkrvEsn5cH">pic.twitter.com/nkrvEsn5cH</a></p>— Simon Hurtz (SimonHurtz) 10 agosto 2017
''Quando i turisti vengono a Berlino e vedono delle svastiche sui muri, pensano: 'Cos'è questo? Ci sono nazisti ovunque!'. E noi non vogliamo che pensino ciò. Un simbolo artistico ovviamente è molto più bello di un orribile messaggio e regala un sorriso alle persone che passeggiano per la città'', dichiara il giovane artista.
L'iniziativa del gruppo è già stata copiata da altri graffittari in giro per la Germania.
Respondiendo al odio y la ignorancia con arte en las calles. Vean esta singular iniciativa en #Berlin#Paintback: https://t.co/Fks5Sflx1Cpic.twitter.com/Cx8Rka49l1

— perfil B (@perfil_B) 3 agosto 2017