Stupri e molestie sessuali: cancellato festival in Svezia
Commenti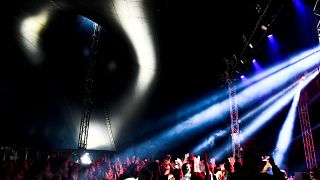 Gli organizzatori del festival Bravalla, in Svezia, hanno deciso di cancellare l'edizione del 2018 a causa delle denunce di stupro e molestie sessuali arrivate alla polizia nel corso dell'edizione appena conclusa.
Il festival è il più grande evento musicale del Paese: Linkin Park, The Killers e System Of A Down sono alcune delle band che si sono alternate sul palco quest'anno dal 28 giugno all'1 luglio.
Nei quattro giorni dell'evento la polizia del distretto di Ostergotland, nul sudest della Svezia, ha ricevuto quattro denunce di stupro e altre 23 segnalazioni di molestie sessuali.
"Certi uomini a quanto pare non si sanno comportare – è stato il commento degli organizzatori -. E' una vergogna, di conseguenza non ci resta che cancellare l'edizione del 2018". Non è la prima volta che episodi di questi tipo accadono al Bravalla. Nel 2016 furono cinque i casi di stupro denunciati e il primo ministro svedese Stefan Lofven chiese di aumentare le misure di sicurezza.
"Tutto questo è disgustoso e deve finire", ha detto il premier commentando quanto accaduto nell'edizione appena conclusa. Gli organizzatori del festival hanno attribuito agli incidenti il calo di vendite dei biglietti: si è passati dai 52mila tagliandi del 2016 ai 45mila del 2017.
"Si è smesso di parlare del festival per la sua musica – è stato il commento della FKP Scorpio, società tedesca proprietaria del festival -. Oggi se ne parla quasi solo per il crimine e le violenze".