I tagli drastici fanno il miracolo. BP in rimonta nel 2016
Commenti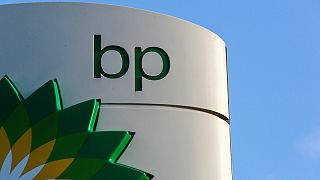 BP ancora soffre, ma la performance ha del miracoloso: in aumento, seppur al di sotto delle attese, l'utile netto da 107 milioni di euro con cui ha chiuso l'esercizio 2016 segue un 'annus horribilis' all'insegna di perdite da 6 miliardi di euro. Ricetta del colosso petrolifero: un piano di riduzione dei costi praticamente dello stesso valore.
ICYMI Bob Dudley on $BP's progress in 2016 - read the full story of our latest financial results here https://t.co/exsXO9YKPP#BP#BPresultspic.twitter.com/BblLbPw2rK

— BP (@BP_plc) 7 février 2017
Qui il comunicato (in inglese) sui risultati diffuso da BP
"Molte compagnie petrolifere investono enormi capitali, basandosi su prezzi intorno ai 75, 80$ al barile, mentre quest'anno si è finiti per scendere fino a 27$ – dice Michael Hewson, analista di mercato presso CMC Markets -. Eppure,nonostante un simile quadro, si è registrata una reazione forte con tagli drastici a spese e investimenti. Si tratta tuttavia di un mercato molto competitivo. La capacità produttiva ha margini ancora molto ampi e la domanda resta abbastanza limitata".
Per il futuro BP si dice però ottimista: scommettendo su una risalita del barile a 60$ entro la fine dell'anno, la compagnia confida nel lancio di sei nuovi progetti – e su altri cinque in cantiere – per aumentare la sua produzione di 800.000 barili al giorno entro il 2020.