Brexit, verdetto della Corte Suprema: il governo deve sottoporsi al voto del Parlamento
Commenti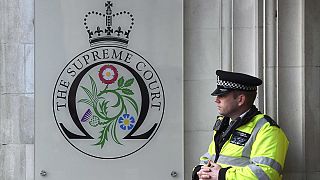 Il governo di Theresa May deve consultare il Parlamento prima di avviare ufficialmente il negoziato con Bruxelles per l'uscita dall'Unione Europea: è questo il verdetto della Corte Suprema britannica, ultima istanza di giudizio. La parola finale è stata scritta dagli undici membri chiamati nel mese di dicembre a riunirsi in via eccezionale a collegio completo.
"Oggi, con una maggioranza di 8 giudici, la Corte Suprema ha stabilito che il governo non può attivare l'articolo 50 senza l'autorizzazione parlamentare", ha spiegato il giudice David Neuberger, presidente della Corte Suprema.
Lord Neuberger's summary: judgment is not about whether Brexit should happen, but the lawful process to authorise it https://t.co/9DM238rkyY

— UK Supreme Court (@UKSupremeCourt) 24 gennaio 2017
Già in primo grado l'Alta Corte di Londra aveva stabilito la necessità dell'approvazione del Parlamento perché il Regno Unito possa attivare l'Articolo 50 del Trattato di Lisbona, la procedura di uscita dall'Unione Europea.