I "Panama papers" impazzano su Twitter
Commenti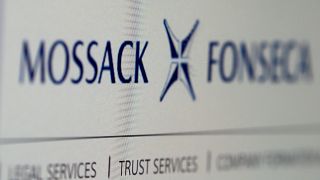 Il crollo del muro di segretezza che protegge le identità di clienti di Mossack Fonseca è all'origine dello scandalo provocato dai "Panama Papers".
Nello studio è ora aperta la caccia alla talpa, le misure di sicurezza, come annuncia in questa comunicazione diretta ai clienti, sono già state intensificate:
"Oops" #PanamaPaperspic.twitter.com/ISwm6II4Hc

— WikiLeaks (@wikileaks) April 3, 2016
Tra i leader europei citati nei "Panama papers" il vice del Ministro del Lavoro maltese Konrad Mizzi.
#panamapapers – Maltese Labour Deputy Leader is the only Minister mentioned in the #EUhttps://t.co/8jCQ1vJI4zpic.twitter.com/lrKjKT3sop

— David Stellini (@DavidStellini) 4 aprile 2016
Nei "Panama papers" citata la moglie del Commissario europea per l'azione sul clima e l'energia Arias Cañete:
Tut-tut. Family of EU Climate Commissioner (and erstwhile oil man) Arias Cañete included in #PanamaPapershttps://t.co/CBHnfwj7ZP

— Oscar Reyes (@_oscar_reyes) 3 aprile 2016
Secondo il "The Guardian", il presidente ucraino Poroshenko ha utilizzato la società come mossa di contrapposizione al Cremlino:
Ukraine's leader set up secret offshore firm as battle raged with Russia https://t.co/OAKM3rUaWt#PanamaLeaks

— The Guardian (@guardian) 4 aprile 2016
Le reazioni in Islanda si intensificano: Il primo ministro islandese dovrà spiegare l'acquisto nel 2007 di una società offshore, la Wintris, utilizzata per investire milioni di dollari che i coniugi Gunnlaugsson avevano ereditato. Quando è entrato in parlamento nel 2009, il premier
non ha fatto menzione della società e otto mesi dopo ne ha venduto il 50% alla moglie.
La notizia di dimissioni non è per ora confermata:
Primi effetti di #PanamaLeaks
Sta arrivando un bastimento carico carico… https://t.co/MM6l7cYzYp

— Pat (@PgGrilli) 3 aprile 2016