Usa. Il killer di Aurora condannato a 12 ergastoli
Commenti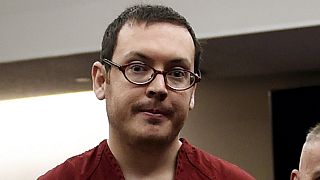 Dodici ergastoli, nessuna possibilità di scarcerazione anticipata. Ma James Holmes, il killer del cinema Aurora, in Colorado, che nel 2012 aveva ucciso 12 persone, ha evitato la condanna a morte per un soffio. La legge del Colorado prevede infatti l'unanimità dei giurati, che non c'è stata, per scegliere la pena capitale. Settanta persone furono ferite nell'attacco.
Colorado movie gunman James Holmes to receive 12 life sentences and more: http://t.co/OR0VghM6mFpic.twitter.com/VvptVLJaIz

— Reuters Top News (@Reuters) 26 Agosto 2015
James Holmes, 27 anni, aveva fatto irruzione nella piccola sala del cinema Aurora, nell'omonima cittadina del Colorado, il 20 luglio 2012. In quel momento veniva proiettato il film "Batman. The Dark Knight Rises".
A luglio scorso Holmes era stato riconosciuto colpevole e il procuratore si era espresso in favore della pena di morte anche in virtù della evidente premeditazione del gesto del massacro: il killer aveva a disposizione le munizioni necessarie ad uccidere tutte e 400 le persone presenti in sala.